Applied Information has been busy with a number of deployments of the new, next generation Glance Preemption and Priority System. These technologies have made connected vehicles a reality in the Transit Priority and Emergency Vehicle Preemption applications. Live Video Demonstration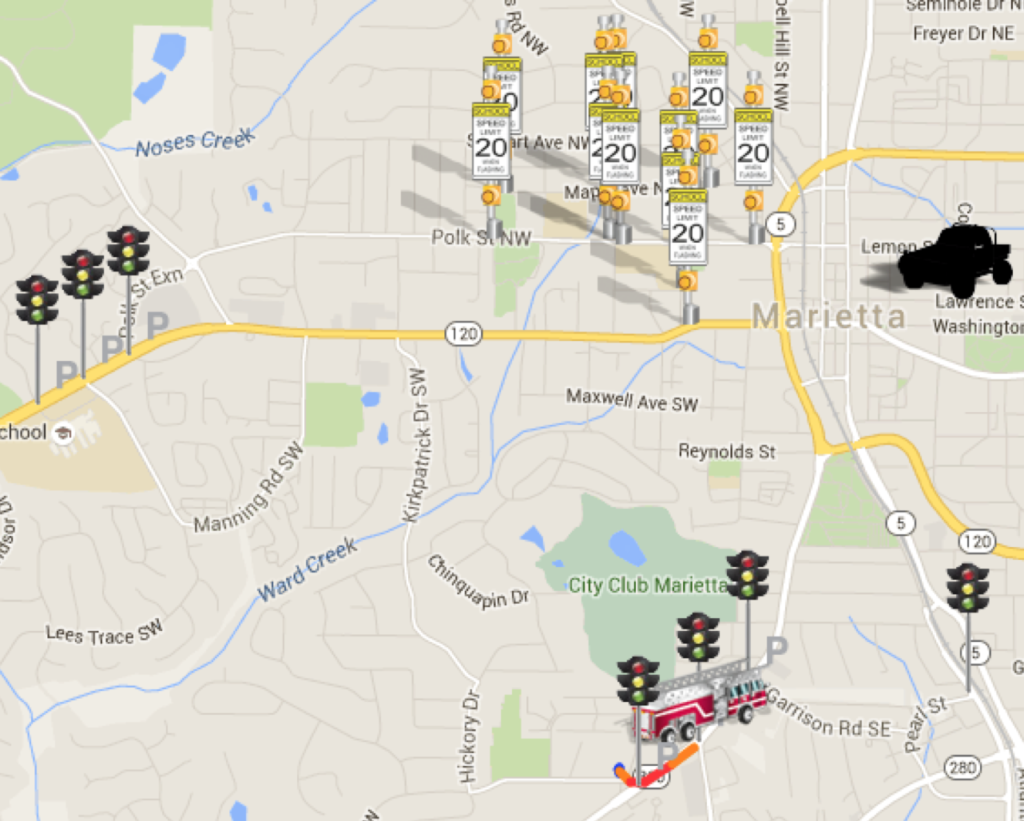 The system seamlessly combines cell, short-range radio transmission, and enhanced GPS technology into one, easy to use package. However, seeing is believing…. so click on the link to see a dash-cam video footage of a vehicle navigating an arterial roadway. This video demonstrates the "around the corner and over the hill" preemption capability of Glance Preemption, and how vehicles on potentially conflicting phases are safely brought to a halt before the emergency vehicle transits the intersection safely.
As all data from the vehicle and the intersection is brought up into Glance in real time, Key Performance Indicators can be easily produced. For example, number of trips per month, average trip distance, and most importantly average response times for emergency trips can easily be generated.
To see it all in action:
Or for more information visit Glance Preemption & Priority System