May 30, 2019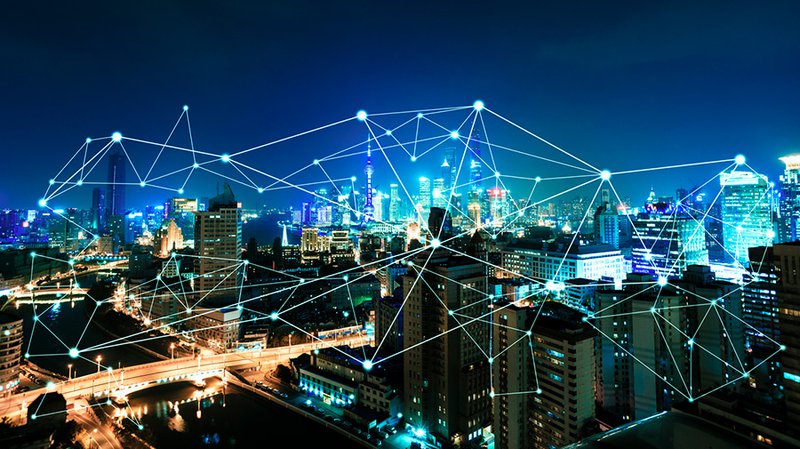 Imagine that you're merging onto the highway and your vehicle suddenly takes care of the driving. The car accelerates to fit bumper-to-bumper with a group of vehicles traveling at a fast speed. You're free to make the most of your commute without worrying about sudden congestion or other dangers of highway driving.
While this scenario may seem far-fetched, the reality is closer than many people imagine. Modern autonomous vehicles can already adjust their speed and pass other vehicles on highways. … Continue Reading
May 16, 2019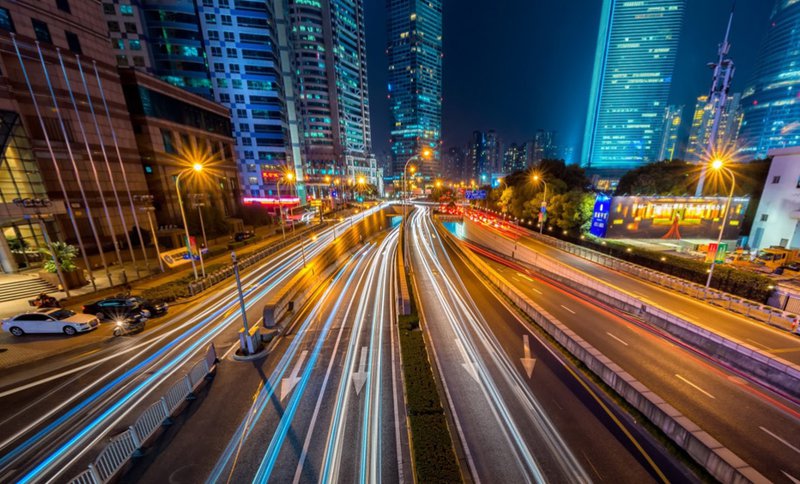 Imagine driving down a street and your car suddenly brakes. You didn't notice, but a pedestrian was running across the road and passed right in front of your vehicle. Technology in the pedestrian's pocket communicated with your vehicle to stop it in time, and what once could have been yet another traffic fatality became a minor inconvenience. Imagine the impact this technology could have on traffic safety if it were deployed all the way around the world.
While this scenario … Continue Reading
April 25, 2019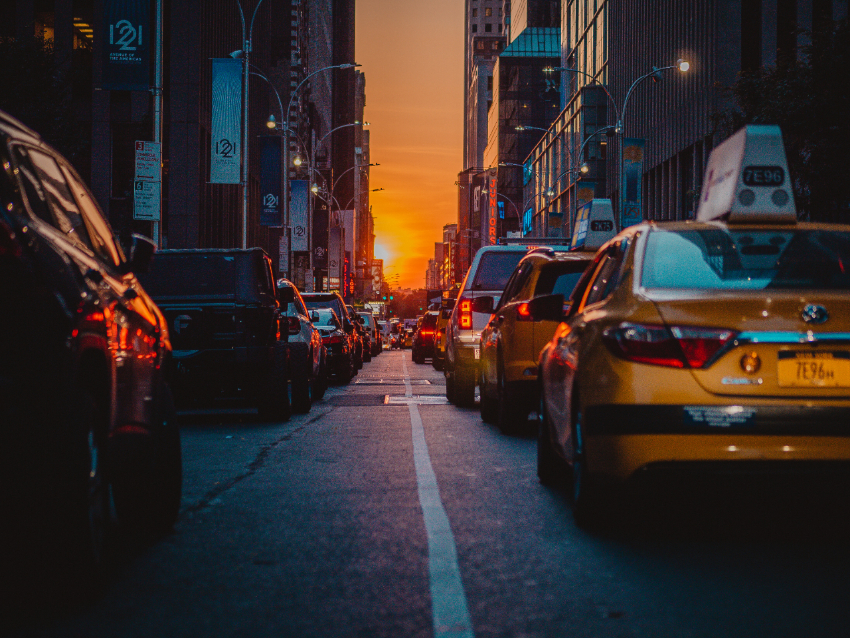 Anyone who has driven in Los Angeles will attest that traffic congestion is a major problem, but what they may not realize is that the city ranks worst for congestion in the entire world. In fact, the list of top 25 worst cities for traffic is dominated by cities in the United States—all of them large and fast-growing.
Let's take a look at how much this traffic costs each year and some strategies that cities use to reduce these … Continue Reading
April 18, 2019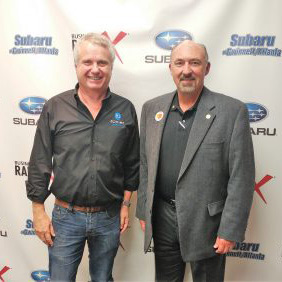 Bryan Mulligan, President of Applied Information, Inc., was recently interviewed by host Mike Strawn on his radio show Case and Point.
During the interview, Mulligan shared his thoughts on the transportation industry and the significant role that technology continues to play in the advancement of safety and efficiency. At Applied Information, Mulligan and his team are successfully leveraging technology to save lives, improve traffic, drive commerce and improve the environment.
Connectivity changes everything
The idea that "when everything is … Continue Reading
April 11, 2019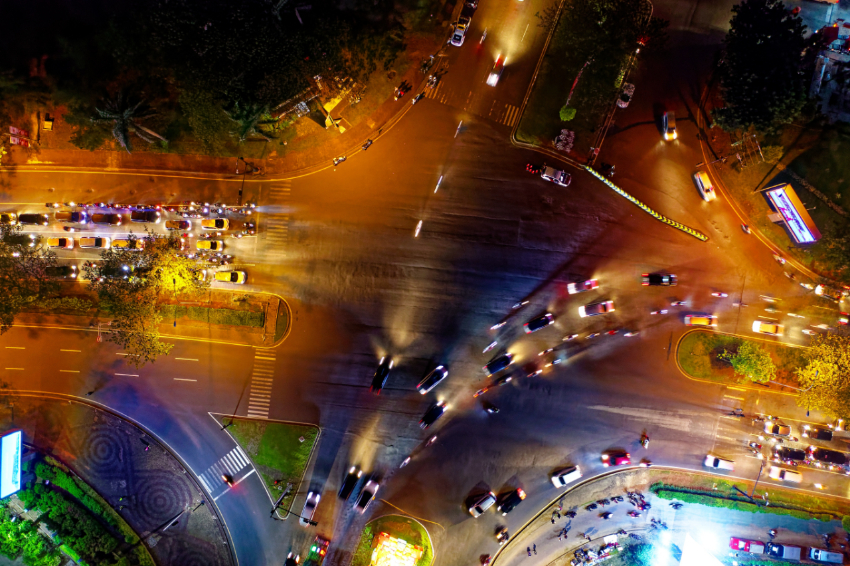 President Trump's decision to leave the Paris Climate Accord drew global criticism. While the federal government isn't taking action, nearly 250 cities across the country have joined the Mayors National Climate Action Agenda to uphold the emissions targets and other environmental commitments contained within the Paris agreement.
Cars and trucks account for nearly one-fifth of all emissions in the United States. In fact, each gallon of gas emits nearly 20 pounds of carbon dioxide and other greenhouse gases. This makes … Continue Reading
March 21, 2019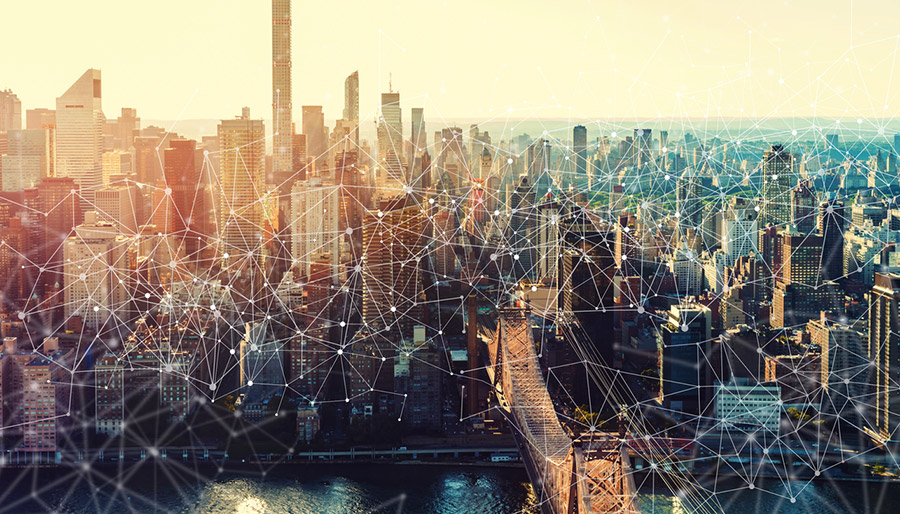 Many cities manually collect traffic data and base traffic management designs on industry standards rather than local information. For example, engineers might count cars at a certain intersection at various times of the day and then time signals based on a standard set of recommendations.
The problem is that traffic patterns are constantly changing and a one-size-fits-all approach is rarely optimal. Sporting events, festivals, holidays, road closures, emergency vehicles, pedestrians, and other factors also influence traffic patterns in unpredictable ways.… Continue Reading
March 7, 2019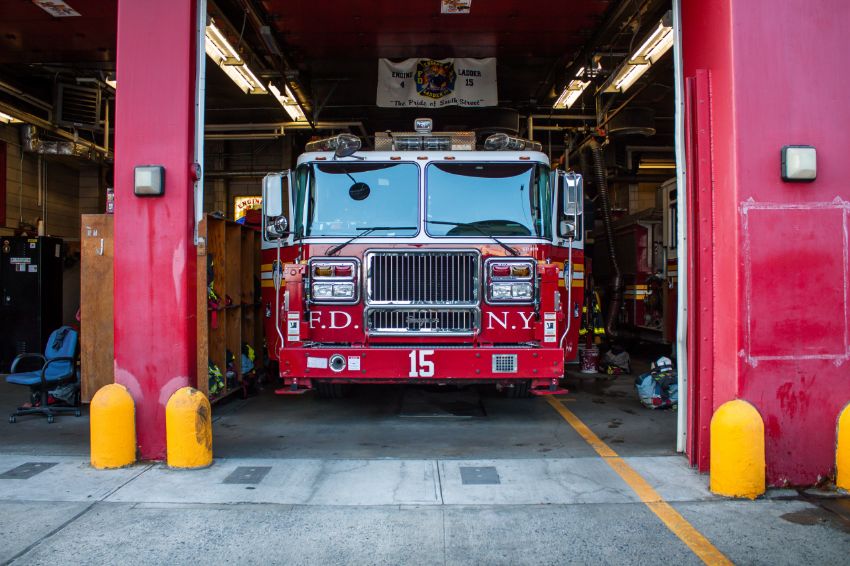 Preemption systems can dramatically decrease response times for emergency vehicles. Nationwide studies have demonstrated a 15 to 50 percent reduction in response times and a 70 percent decrease in crashes involving emergency vehicles. These improvements have a big impact on the outcomes of medical emergencies and greatly improved traffic safety.
Let's take a look at some common issues with preemption systems, as well as some possible solutions to help further improve response times.
Preemption systems dramatically reduce emergency response times, … Continue Reading
February 21, 2019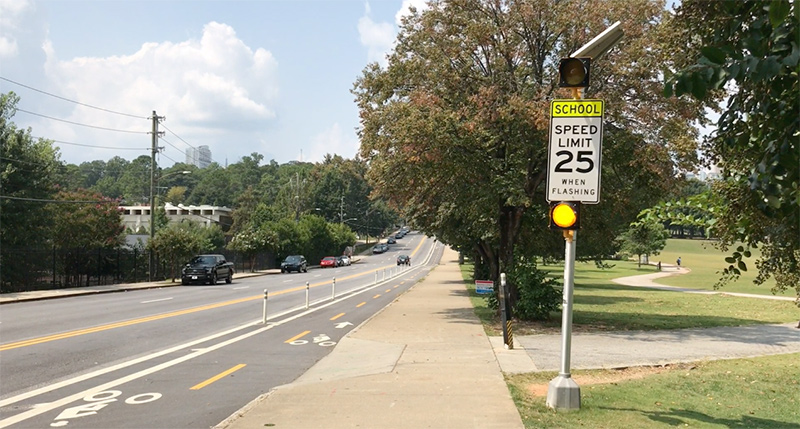 There's no doubt that slower vehicles make roads safer for pedestrians, bicyclists, and other motorists, but what's the best way to persuade motorists to reduce speeds without creating traffic congestion?
Traffic calming techniques use physical devices to accomplish these goals.
In this article, we will take a closer look at various traffic calming techniques, their cost effectiveness, and some next-generation technologies that could offer further improvements.
How do you persuade motorists to slow down without creating traffic congestion? Click To … Continue Reading
February 7, 2019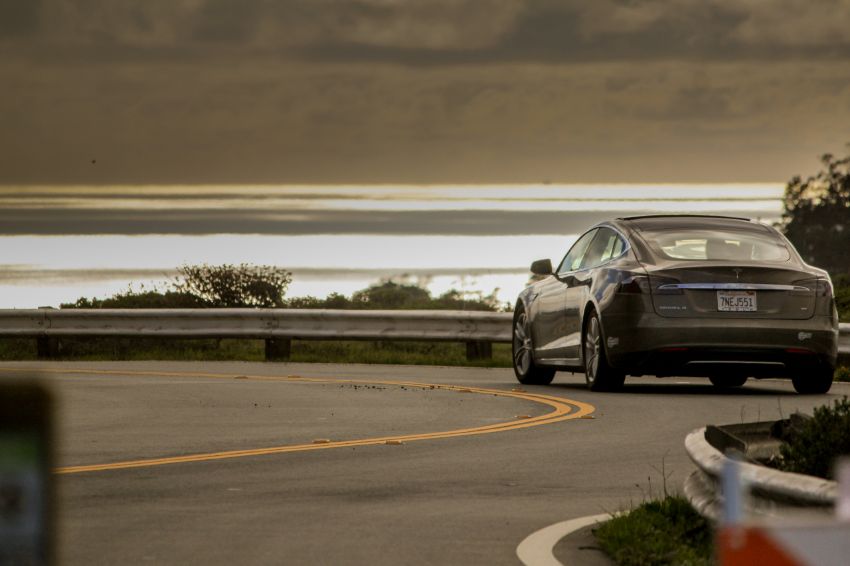 Autonomous driving has gone from a distant possibility to an inevitable future over the past five years. While Tesla has been an unquestionable pioneer in the space, every major automaker is actively developing autonomous technology in partnership with a growing number of Silicon Valley firms.
Consumers have also become increasingly interested in autonomous vehicles. While many are still skeptical of fully self-driving cars (39%), more than two-thirds (67%) are interested in adaptive safety features and nearly half (43%) want limited … Continue Reading
January 24, 2019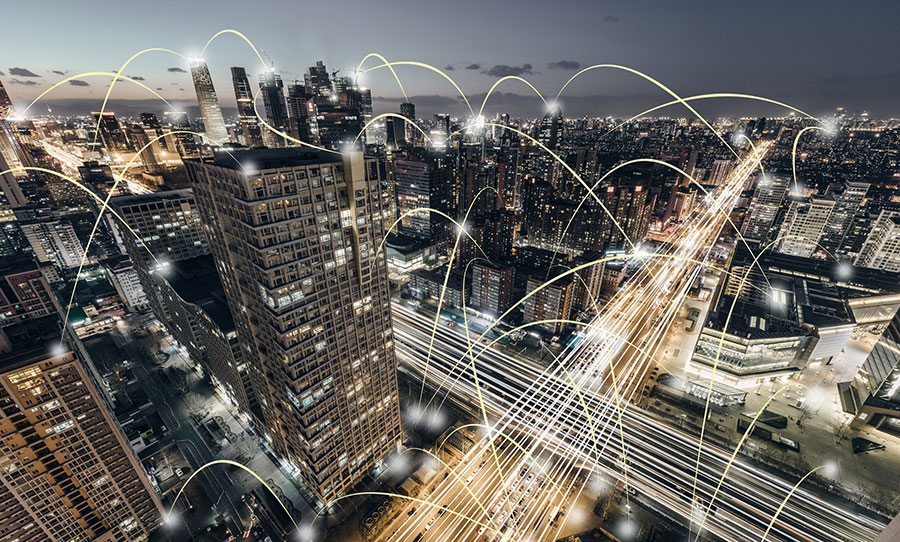 Traffic signals drive both traffic safety and mobility, making it vital that they function properly. While federal regulators recommend retiming signals every three to seven years, changing city demographics and traffic patterns make more frequent retiming necessary to optimize traffic flow. The problem is that retiming signals is a time-consuming and expensive process.
The Federal Highway Administration's (FHWA) Every Day Counts (EDC) program aims to address these kinds of problems with new and innovative technologies. In last year's EDC-4 (2017-2018), … Continue Reading
January 10, 2019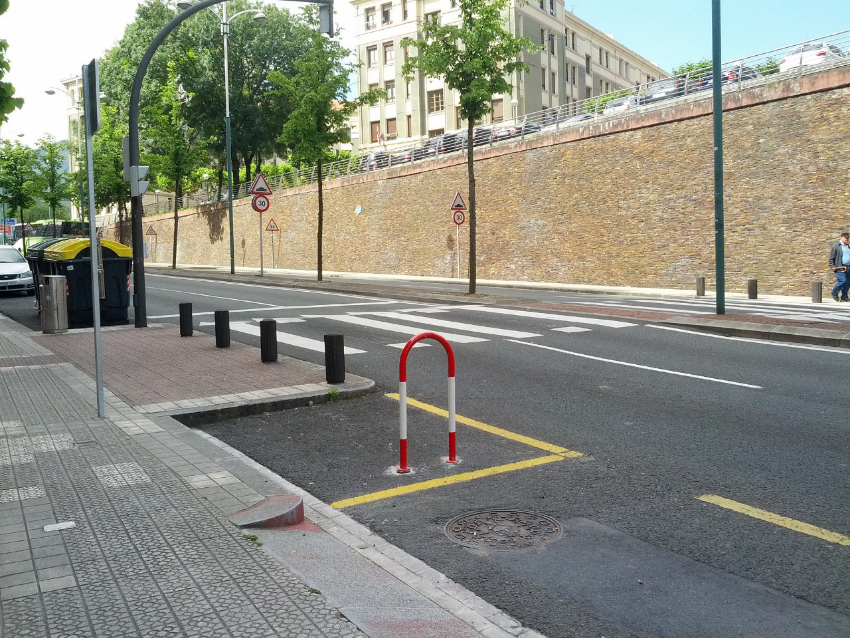 It's easy to assume that pedestrians will cross roadways at established intersections, but in reality, pedestrians rarely go out of their way to cross at an intersection. Most pedestrians will take the most direct route possible unless they're rewarded with a far superior crossing by going out of their way.
Mid-block traffic crossings can solve these problems by enabling pedestrians to cross at non-intersections without endangering themselves or motorists.
What Are Mid-Block Traffic Crossings?
Downtown areas often have numerous intersections … Continue Reading
December 20, 2018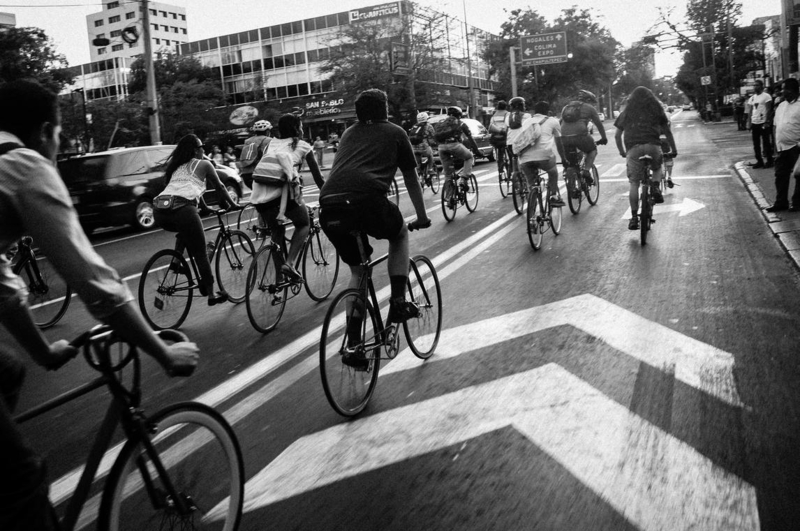 City planners in Austin, Texas were brainstorming ways to fix traffic congestion back in 2014. After crunching the numbers, the planners found that moving just seven percent of car drivers onto bicycles could have as big of an impact on congestion as expanding a nearby freeway—at a fraction of the cost. The move would also reduce transportation costs for thousands of lower-income households and help the city meet emissions goals.
While Austin set aside just $70 million for cycling infrastructure … Continue Reading
December 6, 2018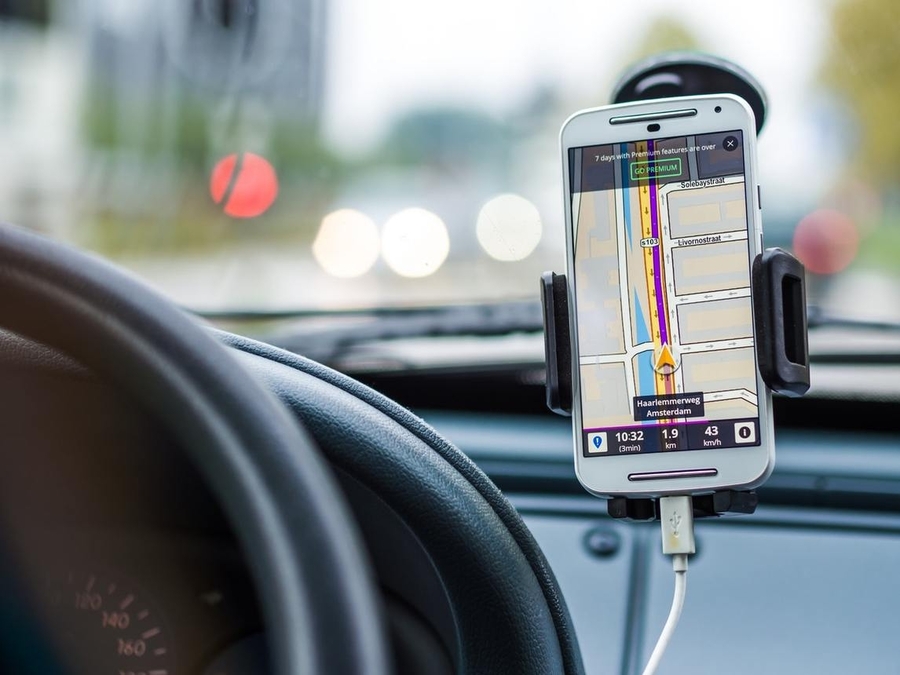 Over the past seven years, smartphone ownership has more than doubled from 35 percent to 77 percent of the U.S. population, according to Statista. The number of smartphones worldwide is expected to surpass five billion next year, representing more than half of the global population.
In this article, we will take a look at how smartphones could revolutionize traffic safety and how your city can position itself to capitalize on these trends.
Smartphones are revolutionizing traffic safety from both … Continue Reading
November 29, 2018
On a recent episode of Applied Information's radio show, TravelSafely, CEO and host Bryan Mulligan spoke with guest Eric Tanenblatt, Global Chair of Public Policy and Regulation with Dentons, the largest law firm in the world.
Tanenblatt also leads the firm's US Public Policy Practice, leveraging his three decades of experience at the very highest levels of the federal and state governments.
As one of the nation's preeminent public policy thought leaders, he was able to offer a unique … Continue Reading
November 15, 2018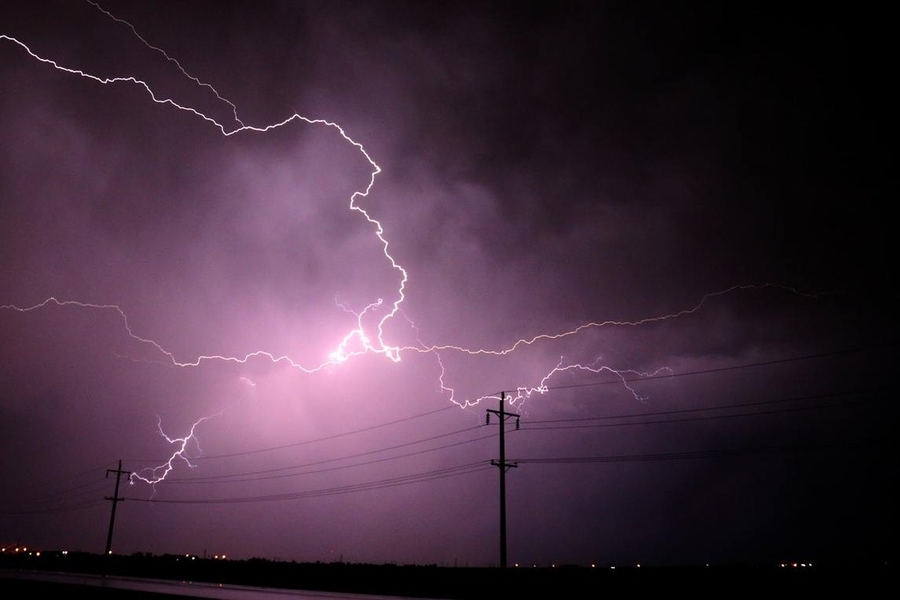 Traffic and pedestrian signals rely on the power grid, so it's not uncommon for signals to go dark or experience power failures. Often, these power outages occur during severe weather or high winds. They can also occur due to poor wiring, grounding issues or bad transformers.
Dark intersections confuse motorists and increase the risk of an accident. This is especially true for streets with four to six lanes and for intersections with turn bays. In these cases, the right-of-way can … Continue Reading
Next »