November 17, 2017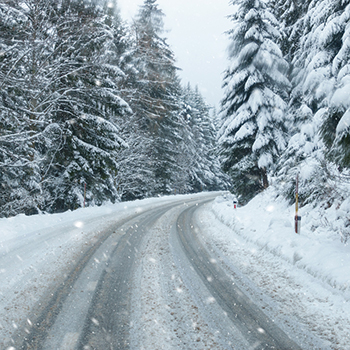 Mobile data collection is rapidly changing the way transportation departments approach winter road management. New sensors and software are making real-time data collection an integral part of an efficient, effective, and safety-focused treatment strategy. In this post, we'll take a look at critical ways this technology is enhancing your ability to manage winter road conditions and what you should do about it.
New sensors have enabled the move to mobile
All DOT's incorporate weather data into their winter road management … Continue Reading
January 26, 2017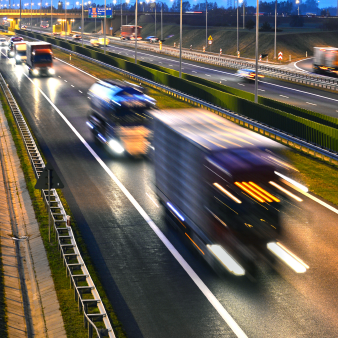 More than ever, city budgets are being pinched, and decision makers are being forced to do more with less. Significant investments, such as traffic light systems and school zone beacon systems can become obsolete without an effective, efficient and budget friendly method for upgrading features and services. Technology, and specifically over-the-air updates, can help manage this challenge.
A smart city is a connected city
Whether it is a city's transportation system, police, fire or utility services or its network of … Continue Reading
January 19, 2017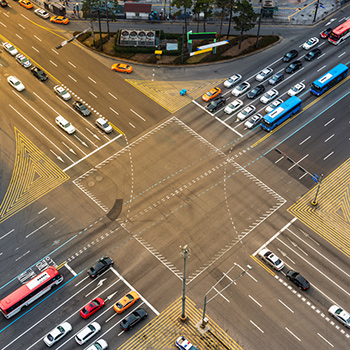 Preemption systems are designed to automatically process a request for a green light as an emergency vehicle approaches a signalized intersection, so the emergency vehicle is given the right of way. This technology allows for faster response time and safer travel.
Most standard GPS preemption systems rely on a static, pre-set timing plan, which typically requests a green light 30 seconds prior to the arrival of the emergency vehicle at a traffic signal. The plans are based on distance, which … Continue Reading
December 8, 2016
ITS Georgia is a state chapter of ITS America, the nation's largest organization dedicated to advancing the research, development, and deployment of Intelligent Transportation Systems (ITS). Gwinnett County was recently awarded the ITS GA 2016 Innovation for Outside the Box Award for the implementation of the Glance School Zone Flashing Beacon System.
The Outside the Box Award is presented for distinctively creative and unique approach or solution to an ITS challenge. The Gwinnett County Public School system, the largest school … Continue Reading
December 1, 2016
Fire departments are continuously looking at ways to deliver emergency services more efficiently. In the past, the best solution for decreasing response time was to increase the number of fire stations and strategically locate them across the city. This entails building new stations, hiring more firefighters, and purchasing new equipment. While effective, this approach quickly adds up to a substantial investment.
Leveraging New Preemption Systems
Many cities and municipalities are turning to a new generation of preemption systems as a … Continue Reading
November 17, 2016
First-generation traffic preemption systems were primarily designed as optical-style systems. These solutions rely on sensors at each intersection being triggered by strobe light emitters on emergency and transit vehicles. While these initial types of installations were a step in the right direction, they offered little flexibility and came with a variety of challenges.
With advancements in technology, many cities, public safety, transit, and transportation departments are moving away from original, optical-based systems and to the new and more intelligent GPS-based … Continue Reading
November 10, 2016
Technology has played an integral part in the advancements that have been made in the transportation industry. While these improvements and efficiencies have brought about progress, they have not necessarily been easy to deliver and maintain.
School beacons are a classic example of technology that requires a labor-intensive installation and complicated software configuration. After installation, school beacons have typically required hands-on, manual updates and on-going battery and equipment testing as well manual changes to accommodate for revised schedules.
With recent … Continue Reading
November 3, 2016
One topic that always generates a lot of interest among city and municipal leaders is technology and how to use it to gain the best benefit. Too often a new system or technology is purchased, implemented, and within 24 months it's already out of date. Unfortunately, when applications or devices are designed to be siloed or stand-alone, there is no way to update or retroactively upgrade them without utilizing a very manual process. For that reason, many managers are actively … Continue Reading
October 26, 2016
Gwinnett County was awarded the ITS GA 2016 Innovation for Outside the Box Award.
This award was presented to Gwinnett County Department of Transportation for the Glance School Zone Flashing Beacons System.
Their Implementation of the Glance School Zone Flashing Beacon Systems, giving their agency a simple-to-use, secure interface to remotely view and control the school beacons in their communities, thus providing safer school zones countywide.
…
Continue Reading
September 28, 2016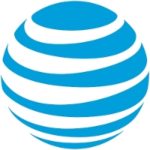 DALLAS, Sept. 27, 2016 /PRNewswire/ — AT&T* is furthering its commitment to help build smarter cities by providing wireless connectivity to Applied Information for use in its new flashing school zone traffic system for deployment in cities and counties across the country.
The Glance School Zone Flashing Beacon system by Applied Information gives local officials a simple-to-use interface to remotely view and control the school beacons in their communities—those flashing signs that are intended to slow drivers down

… Continue Reading
Next »