November 8, 2018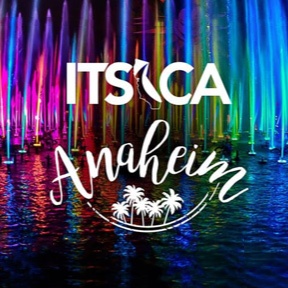 The Intelligent Transportation Society of California recently held its 24th Annual Conference and Exhibition in Anaheim. At the event, organizations from around the world gathered to connect with the ITS community, discuss current trends in the industry and share ideas.
As a part of the conference, John Thai organized a vehicle-to-infrastructure (V2I) demo that was designed to showcase the latest in connected vehicle (CV) technology.
Thai's specific goal with the showcase was to demonstrate how different technologies, from different vendors, … Continue Reading
October 25, 2018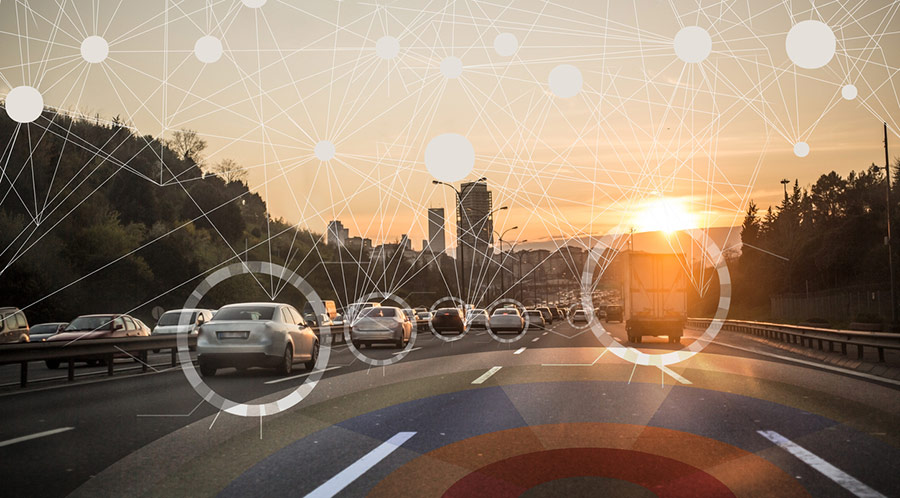 The term artificial intelligence, or AI, often conjures up images of a futuristic all-knowing computer or human-like robot, but it's better to think of it as you would the Internet. AI is a tool that changes the way that we work and interact with the world. By teaching computers how to think and act like humans, they can take over many tedious or time-consuming tasks.
Smart cities and local governments are leveraging this technology in many ways: The Minnesota Pollution … Continue Reading
October 11, 2018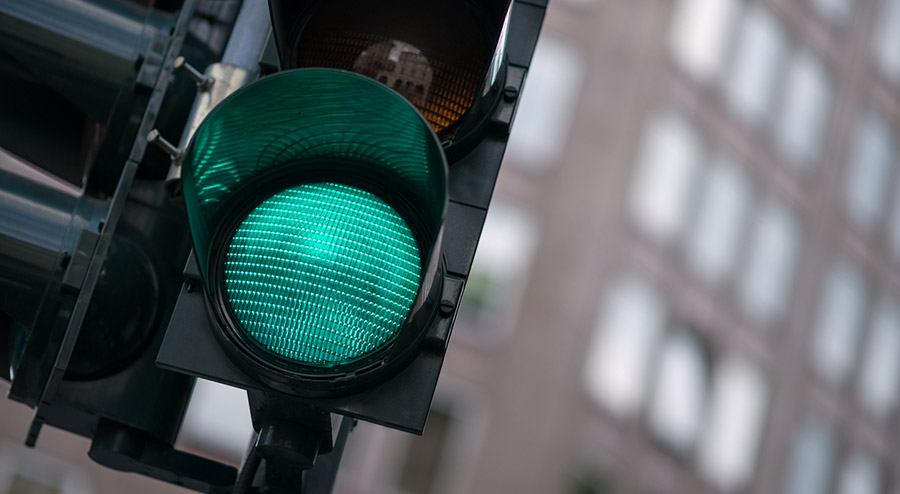 It's difficult to imagine driving before the age of traffic lights—that is, until you come across a dark intersection. Traffic comes to a halt, impatient motorists experience near-misses, and pedestrians have no safe way to cross the street.
Proactively monitoring and maintaining traffic controllers can avoid these issues and keep everything running smoothly. While this level of monitoring used to require a lot of resources, new technologies have automated these processes and can help you save significant time and money.… Continue Reading
October 4, 2018
On a recent episode of TravelSafely radio, Bryan Mulligan of Applied Information interviewed retired Marietta Fire Chief Jackie Gibbs to discuss how traffic technology has improved roadway safety and emergency vehicle response time.
Rising through the ranks
Born and raised in Marietta, Georgia, Jackie Gibbs graduated from Southern Tech, now Kennesaw State, with a degree in Fire Science. During his tenure with the Marietta Fire Department, he continued his education and earned a Bachelor's Degree in Industrial Engineering.
As he … Continue Reading
September 27, 2018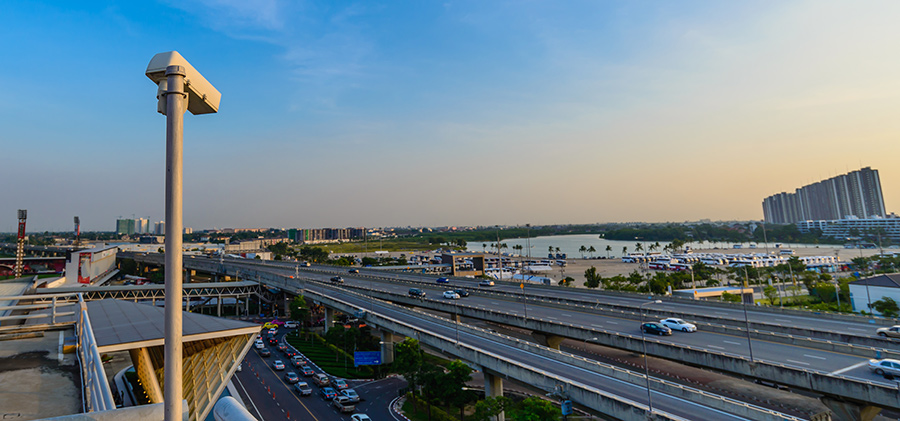 Video cameras are widely deployed in cities: Traffic enforcement cameras take pictures of license plates when drivers violate the law; police video surveillance cameras provide dispatchers with live video feeds; traffic sensor cameras recognize when a vehicle is at an intersection; and weather cameras help show road conditions in hazardous areas.
Most of these video cameras require fiber (rather than 28.8 modems) to deliver a non-latent video feed, which makes them very expensive to deploy. Fortunately, new wireless technology is … Continue Reading
September 20, 2018
According to Qualcomm Executive Vice President Don Rosenberg, fifth generation telecommunications will be as revolutionary as electricity for the automobile and benefit entire economies and societies. That's a bold claim, but what will it mean for Atlanta?
The city is on AT&T's very short list for 5G rollout later this year, which is a good thing. Economists estimate the global economic impact of 5G in new goods and services will reach $12 trillion by 2035, according to the World Economic … Continue Reading
September 6, 2018
In today's busy cities, improving transportation through innovation and technology is the most effective way to move beyond congestion and create safer roadways. While people generally consider it the government's responsibility, it's a partnership between the public and private sectors that will deliver the best ideas and the most efficient traffic solutions. When we combine our efforts, we'll ultimately save more lives, drive commerce and protect the environment.
The Renew Atlanta Program
Atlanta's North Avenue Smart Corridor, a product of … Continue Reading
August 23, 2018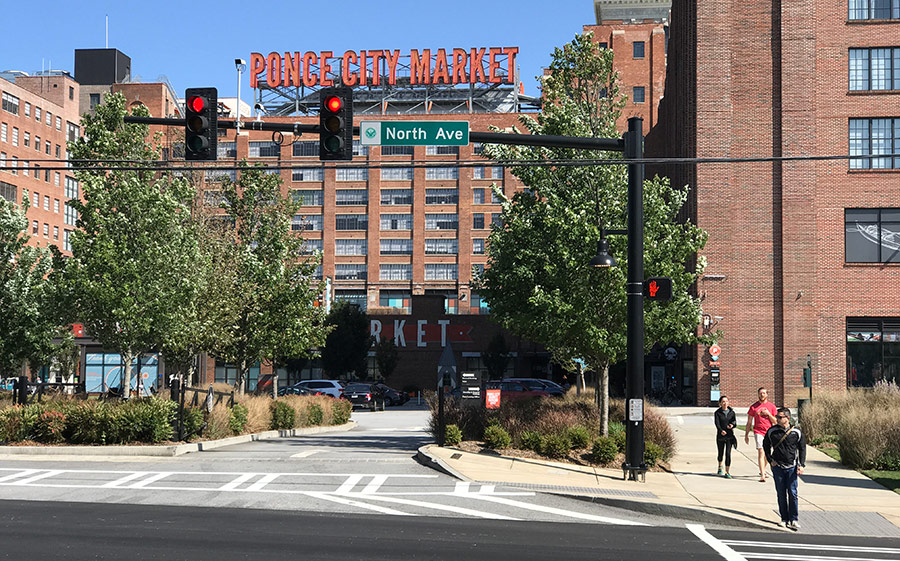 There were over 40,000 traffic-related deaths in 2017, according to the National Safety Council, making vehicle collisions one of the leading preventable causes of death in the United States. At the same time, many growing cities struggle with keeping traffic congestion, air pollution and commute times down while maintaining all of their existing infrastructure.
Vehicle safety improvements, such as airbags and seatbelts, helped improve safety early on, but the decline in mortality leveled off several years ago as these features … Continue Reading
August 16, 2018
Applied Information and AT&T will make school zones safer and more reliable for school children across the state with smart Internet of Things beacon technology. The Georgia Department of Transportation (GDOT) installs technology from Applied Information to improve road safety in school zones across the state with the company's smart beacon product, powered by AT&T connectivity. Georgia is the first state to deploy Applied Information's Internet of Things technology for school districts statewide.
The unique program connects school zone beacons … Continue Reading
August 9, 2018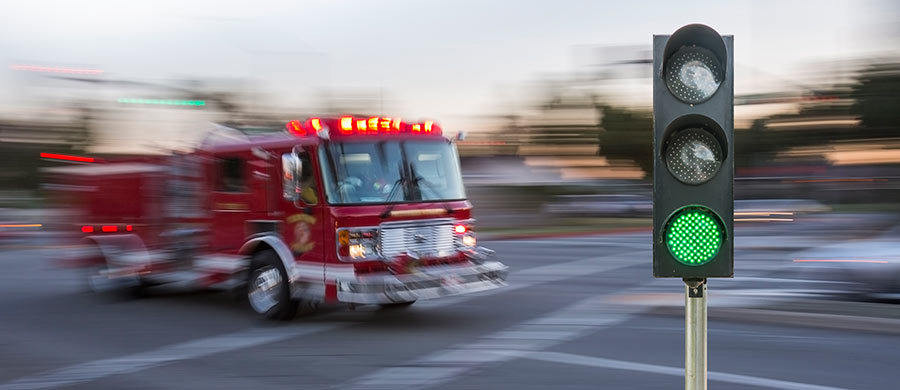 Most traffic lights feature a fixed green light sequence that doesn't take into account emergency vehicles. While emergency vehicles are legally permitted to pass through a red light with sirens active, there's always a risk that another driver will not notice them and strike the vehicle, making these intersections dangerous for everyone.
Preemption systems are designed to help emergency vehicles get where they need to go with minimal interference by automatically changing traffic lights to let them through. Unfortunately, … Continue Reading
July 26, 2018
The future of transportation is something that affects all of us. Sadly, 40,000 people a year are killed on our roads—a number that, over time, we've grown to accept.
Now is the time to leverage innovation, technology and partnership between the private sector and government to offer new methods of keeping us safe. It's how we'll save lives, improve traffic and help the environment. We ultimately need new ways of looking at things and new perspectives. Because the transportation industry … Continue Reading
July 19, 2018
The core of Applied Information is transportation technology. In 2018, we'll be rolling out four new product lines that take connection and information to new levels. Here's what is on the horizon:
Pedestrian Crossing Safety System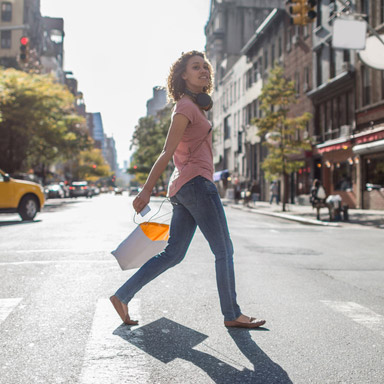 Safety for pedestrians and cyclists is an important issue for cities. Last year saw yet another increase in road deaths and nearly 6,000 pedestrians lost their lives. This increase is unacceptable, so we've developed our new Pedestrian Crossing Safety System to counteract it. The … Continue Reading
July 12, 2018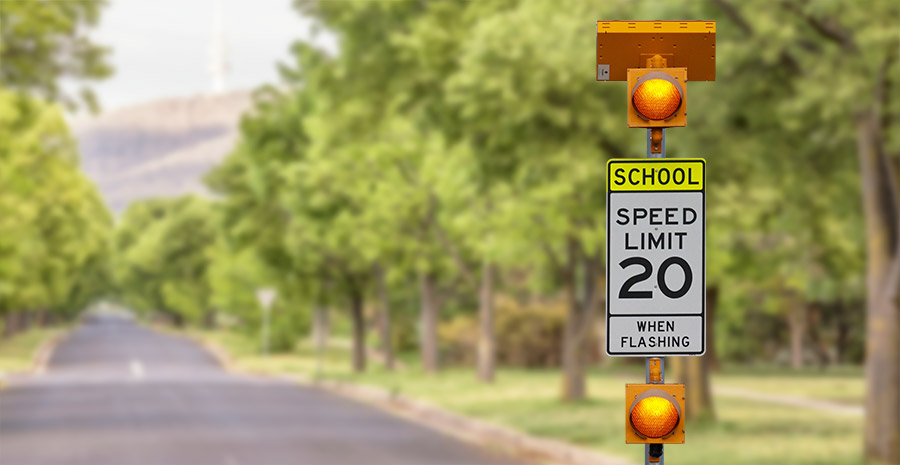 Many schools use school zone flashing beacons to reduce the speed limit during the school start and end times. While all drivers are taught to slow down in school zones, flashing beacons increase driver compliance by drawing attention to their speed and/or the speed limit. These reductions in speed are important given that a person's odds of surviving a vehicle impact fall from 90 percent at 10 mph to just 20 percent at 40 mph.
Municipalities must ensure their school … Continue Reading
June 29, 2018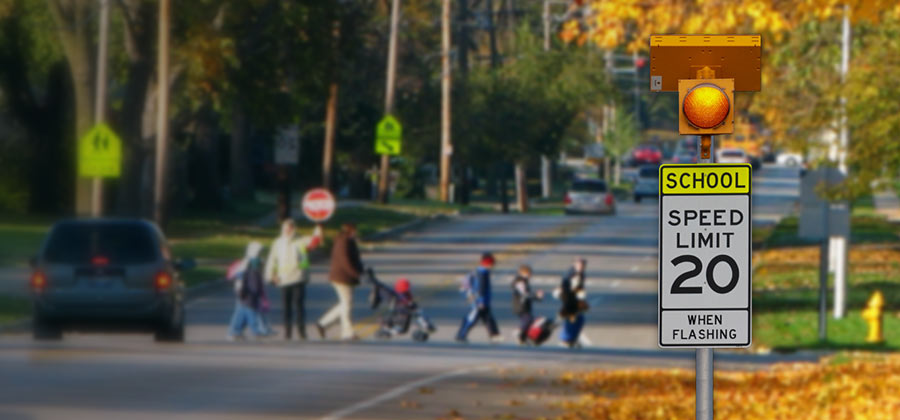 A cloud-connected, school zone flashing beacon system can significantly improve school zone communication and safety, and in turn enhances pedestrian, bicyclist and driver safety. Adding remote access to your school beacon system adds a new level of convenience, accuracy, safety and efficiency to each beacon location, as well as your entire network.
When departments begin their search for upgrading or replacing their school beacon systems, the first questions are often about pricing. How much will it cost to install a … Continue Reading
June 21, 2018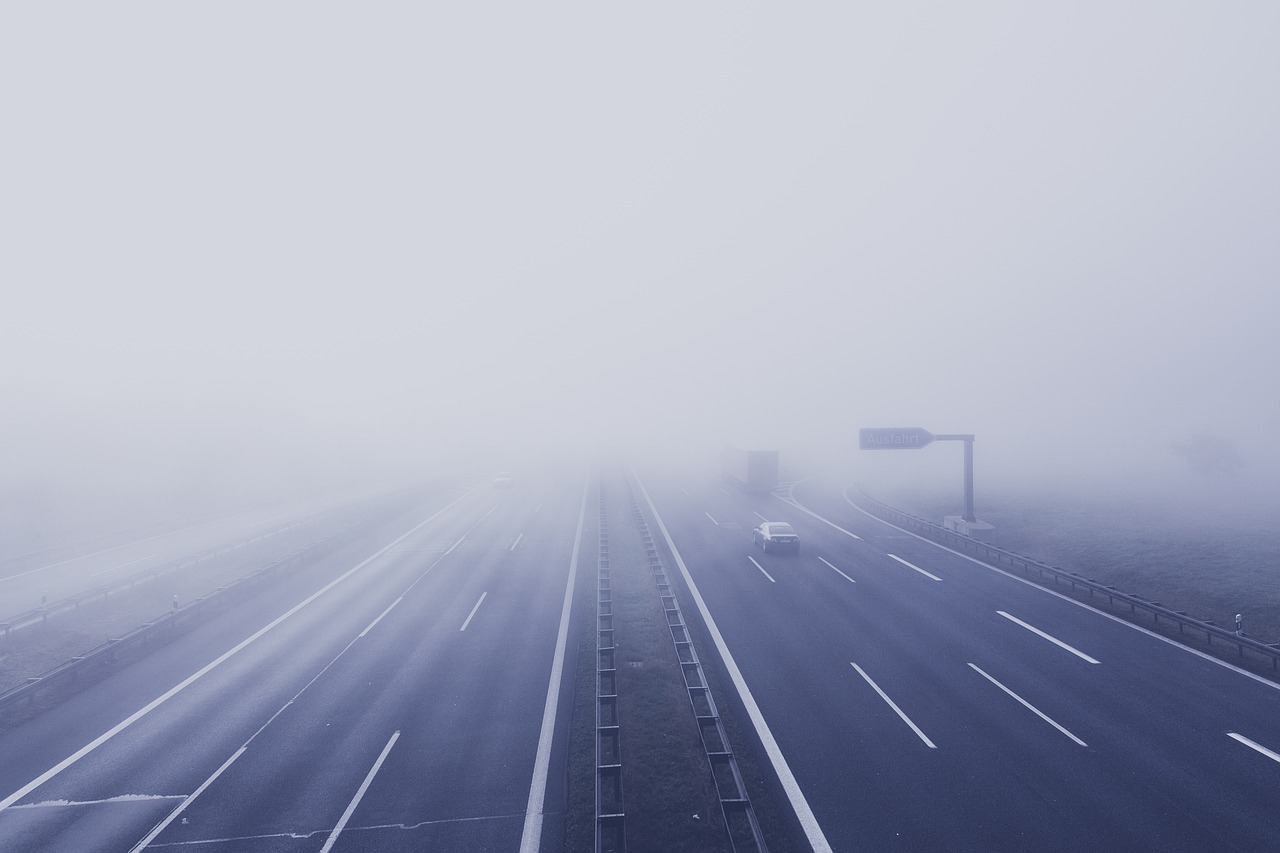 Driverless cars, or autonomous vehicles, may seem like futuristic technologies that are decades away from the mass market, but BI Intelligence estimates that there will be over 10 million self-driving cars on the road by 2020. That's only a fraction of the ~250 million vehicles on the road, but it represents a blistering 134 percent annual growth rate.
Tesla's AutoPilot is the most well-known example of a near-fully-autonomous vehicle, but there are a growing number of other vehicles with autonomous-like … Continue Reading
« Back
Next »