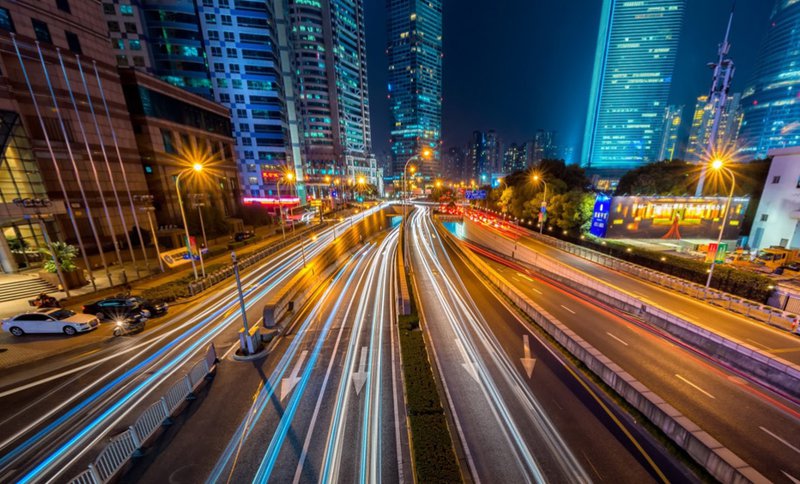 Imagine driving down a street and your car suddenly brakes. You didn't notice, but a pedestrian was running across the road and passed right in front of your vehicle. Technology in the pedestrian's pocket communicated with your vehicle to stop it in time, and what once could have been yet another traffic fatality became a minor inconvenience. Imagine the impact this technology could have on traffic safety if it were deployed all the way around the world.
While this scenario may sound like science fiction, the underlying technology has already been developed. Applied Information's TravelSafely App already broadcasts pedestrian locations to nearby vehicles that are equipped with next-generation communication technologies. Many experts believe that these capabilities could become commonplace by 2020.
In this article, we will take a look at how 5G networks influence vehicle-to-everything (V2X) technologies, how the 5G Automotive Association is bringing together experts, and how Applied Information is working to make connected vehicles a reality.
How 5G Networks Will Enable V2X
Cooperative intelligent transportation systems, or C-ITS, have the potential to make transportation safer, more enjoyable and better for the environment. High-speed wireless communication, through emerging 5G networks, will be a key enabler for the widespread adoption of C-ITS capabilities between vehicles (V2V), infrastructure (V2I), networks (V2N) and pedestrians (V2P) — collectively referred to as vehicle-to-everything (V2X) technologies.
The introduction of 5G networks will pave the way for the widespread adoption of V2X technologies. By using different kinds of antennas and operating on different radio spectrum frequencies, 5G networks support over 1,000 more devices per meter and deliver peak speeds that are over 20x faster than 4G networks. These attributes overcome many of the limitations experienced with current 4G networks.
The availability of 5G networks depends on both independent service providers and government regulations. While a few American and South Korean telecoms are already providing 5G in limited areas, many experts believe that widespread adoption will occur in 2019 or 2020. Many automakers are including full-spectrum V2X technologies in their 2020 models in anticipation of a widespread rollout.
Bringing Together Industry Partners
The 5G Automotive Association, or 5GAA, is a group of leading telecom companies and vehicle manufacturers working together to develop end-to-end solutions for future mobility and transportation services. Since September 2016, the organization has grown from eight founding members to include automotive manufacturers, tier-1 suppliers, mobile operators, infrastructure vendors, and chipmakers around the world.
[content_upgrade cu_id="2998″]Download our checklist for preparing your traffic infrastructure for the rise of V2X technologies.[content_upgrade_button]Click Here[/content_upgrade_button][/content_upgrade]
By setting standards for the industry, the organization hopes to ensure interoperability between vehicles from different manufacturers, define standards for municipal traffic infrastructure and stage pilot programs to iron out any issues before widespread implementation. These standards will help ensure that everyone involved in V2X will be driving toward the same goal and following similar standards.
In addition to industry participants, the organizations aim to provide guidance for policymakers on a municipal, state and federal level, as well as mobile network operators that aim to balance wireless data demand. Greater demand for data from vehicles could have a significant impact on cellular towers in dense metro areas and other high-traffic areas. These are two important areas to address to ensure long-term success.
Applied Information Joins the 5GAA
Applied Information joined the 5G Automotive Association in February 2019 as a leading provider of traffic infrastructure technologies. In fact, the company's LTE V2X products have already been deployed in over 500 cities, as well as counties, school districts and states throughout the United States, providing cellular connectivity to a wide range of traffic infrastructure, from traffic lights to school beacons.
TravelSafely already leverages V2X technology to keep pedestrians and cyclists safe. After installing the app on their smartphone, the location of the pedestrians or cyclist is communicated to nearby traffic infrastructure and vehicles. Vehicles equipped with V2X technologies receive alerts when they are at risk of striking a pedestrian or cyclist, as well as during other precarious situations.
Applied Information plans to deploy next-generation 5G V2X technologies to its connected infrastructure portfolio in 2019, as well as upgrading existing installations as market conditions demand. Combined with its innovative smartphone app, the company is quickly redefining traffic safety by connecting vehicles with their surroundings. Anyone can download the smartphone app now on the iOS App Store or Google Play.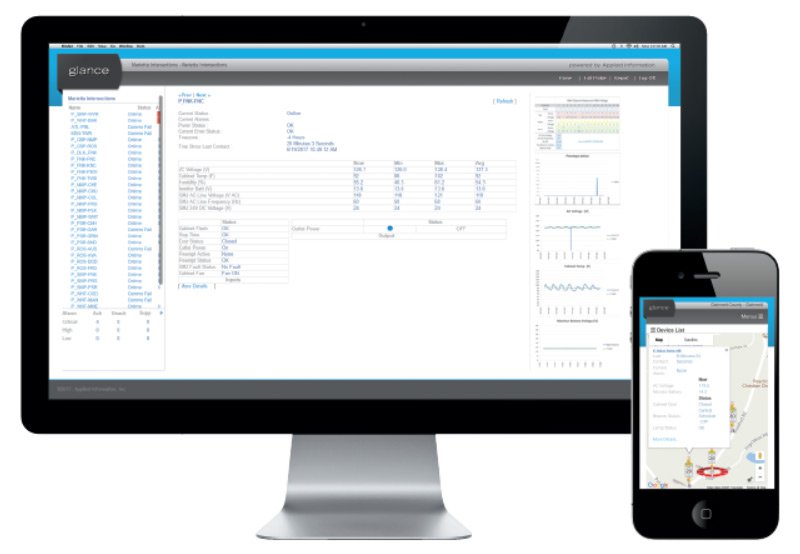 How to Prepare Infrastructure for V2X
Many traffic infrastructure providers are starting to release new ITS solutions that incorporate V2X capabilities. For example, the Atlanta Smart City Corridor pilot project assessed a wide range of new V2X solutions geared towards reducing traffic congestion and improving traffic safety. These cutting-edge solutions could be a game-changer for many big cities.
[content_upgrade cu_id="2998″]Don't forget to download our checklist for preparing your traffic infrastructure for the rise of V2X technologies.[content_upgrade_button]Click Here[/content_upgrade_button][/content_upgrade]
The problem for many small- to medium-sized cities is that they already face constrained budgets. Spending millions of dollars to replace their existing ITS assets with new V2X-enabled solutions may be out of the question. Moreover, many government officials may not understand the benefits of new technologies and investment can be a difficult sell.
Applied Information's products focus on adding cellular capabilities to existing ITS assets. By avoiding an expensive replacement, small- to medium-sized cities can access the many benefits of V2X-enabled assets without the high capital expenditure. It's a win-win scenario for traffic engineers and policymakers, as well as the general public.
What's Next?
New 5G networks are paving the way for widespread adoption of V2X technologies that could transform the transportation industry. In addition to reducing traffic accidents and fatalities, the new technologies could reduce carbon emissions, reduce traffic congestion, and dramatically improve the driving experience for billions of people each day.
For more information about connecting your traffic infrastructure, check out Applied Information's complete suite of connected infrastructure solutions or contact us today for a consultation to learn how we can work together.