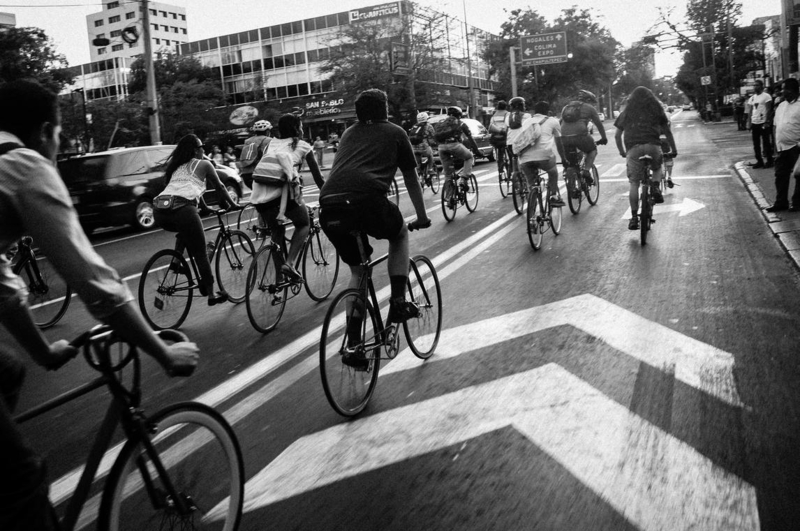 City planners in Austin, Texas were brainstorming ways to fix traffic congestion back in 2014. After crunching the numbers, the planners found that moving just seven percent of car drivers onto bicycles could have as big of an impact on congestion as expanding a nearby freeway—at a fraction of the cost. The move would also reduce transportation costs for thousands of lower-income households and help the city meet emissions goals.
While Austin set aside just $70 million for cycling infrastructure in the following year, the rise of e-bikes could change the calculations for future city budgets.
In this article, we will look at why e-bikes and e-scooters are on the rise and how your city can prepare for them.
The rise of e-bikes could change the calculus for the investment in bicycle infrastructure. Click To Tweet
E-Bikes Are Gaining Popularity
E-bikes have become increasingly popular for consumers, businesses and even municipal bike share programs. In addition to easing traffic congestion, they could help reduce carbon emissions, improve the health of commuters, and reduce noise pollution.
Let's take a look at three areas where e-bikes usage is on the rise.
Commuting
Bicycles are commonly seen as a piece of fitness equipment in the United States, but e-bikes are starting to change that perception. Most Americans live less than 13 miles from work, but the commute takes most drivers an average of 22 minutes. E-bikes offer a cheaper way to commute that doesn't involve the time and effort required by traditional bicycles.
According to the National Institute for Transportation and Communities, many people buying e-bikes are reducing their reliance on cars. More than 90 percent of those surveyed ride daily or weekly, and the respondents indicated that 76 percent of those trips would have been otherwise made by car. In other words, e-bikes could be a viable solution for commutes.
Delivery
Many business are also adopting e-bikes as a cheaper and more convenient option than traditional vehicles for delivery services. Unlike vehicles, e-bikes can quickly navigate busy streets and park almost anywhere for free. Specialized cargo e-bikes also make it easy to carry hundreds of pounds of cargo without straining the rider.
Transportation
Many cities have integrated e-bike sharing programs into their existing ride sharing programs and public transportation infrastructure. By electrifying their bike fleet, these cities are making it safer for bicyclists to ride alongside cars, and while widening the potential user base to include older, disabled, and less physically fit individuals.
Evolving Municipal Regulations
Former President George W. Bush signed a federal law in 2002 that exempted e-bikes with top speeds of less than 20 mph and motor power of less than 750 watts from state motor vehicle licensing. But that hasn't stopped some states—and even cities—from introducing their own regulations to cope with citizen complaints and potential safety hazards.
Download Our Guide to Planning a Bike Share Program
Some regulators have established different classes of bikes:
Class 1 has a pedal assist motor that helps riders overcome hilly stretches of road or provides physically challenged individuals a boost. Its max speed is 20 mph.
Class 2 has a throttle and does not require pedaling to engage the motor, but it also has a 20 mph max speed.
Class 3 has a larger motor that enables speeds of up to 28 mph, making it a hybrid between a slow scooter and a fast bicycle and complicating its legal status.
Currently, about half of U.S. states classify e-bikes as motor vehicles that require licensing, registration and insurance. Eight states, including California, Illinois and Colorado, have passed advocate-backed legislation over the past three years to establish rules on how and where to ride e-bikes to eliminate any uncertainty or confusion.
It's important for cities to carefully consider all stakeholders when developing regulations around e-bikes. For example, you may want to survey drivers, trail users, traditional bicyclists and other citizens, as well as traffic engineers and city officials to understand the impact of e-bikes on city infrastructure and any budgeting concerns that may arise.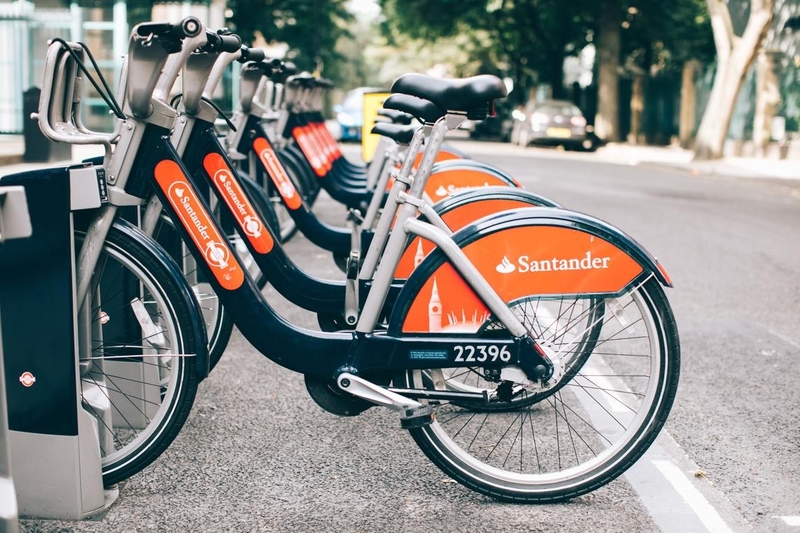 Adapting Your Infrastructure
The rise of e-bikes could place some unique challenges on existing city infrastructure or necessitate the buildout of new infrastructure to support the growth.
The rise of e-bikes could lead to more bicycle commuters, which increases the importance of bicycle safety. Bicycle lanes should be clearly marked and installed along important arteries to make it safe and convenient for commuters to get to work and back. Extra-wide bike lanes can also be helpful to prevent "doorings" and help riders feel safer on roads with higher speed limits.
Traditional bike share programs can also be upgraded to include e-bike options. By placing these options near popular public transit stops, e-bikes can be a valuable last-mile solution for riders with disabilities or other physical limitations. They can also offer more sustainable trips for long-term commuters where other forms of public transportation aren't an option.
Smart city technologies can also help manage bicycle traffic and keep all parties safe. For example, Applied Information's Glance Smart City Supervisory System can provide traffic analytics to help make informed decisions about where bike lanes could be least intrusive to motor vehicle traffic. The Travel Safely App can also integrate with smart city technologies to alert riders of unsafe drivers and alert drivers when they approach riders.
What About E-Scooters?
E-scooters are a more recent development in the world of personal transportation. Since they cost less than an e-bike, startups have started introducing e-scooter share programs. These programs have sparked mixed feelings from both citizens and governments struggling to keep everyone safe.
For example, Denver initially ordered two e-scooter companies to remove their transports from city sidewalks following their introduction. The city eventually decided to reverse course and provided the companies with a roadmap for a pilot program, as long as they worked to keep the transportation options near bus and transit stops where they can help public transport riders.
City planners should consult all of the stakeholders when developing regulations around e-scooters. For example, pedestrians may have some opinions about the safety of e-scooters on sidewalks, but planners should also take into account the opinions of disabled or elderly public transit riders that may need a better way to get around.
The Bottom Line
E-bikes and e-scooters have become increasingly popular over the past couple of years. With the potential to reduce traffic congestion and carbon emissions, city planners should carefully weigh the opinions of all stakeholders before developing regulations governing the use of these transit options.
Don't Forget to Download Our Guide to Planning a Bike Share Program
Smart city technologies can help make e-bikes and e-scooters safer transit options. For more information about Applied Information's products, including the Glance Smart City Supervisory System and the Travel Safely App, contact us for a free consultation.