Category: TravelSafely Radio
November 29, 2018
On a recent episode of Applied Information's radio show, TravelSafely, CEO and host Bryan Mulligan spoke with guest Eric Tanenblatt, Global Chair of Public Policy and Regulation with Dentons, the largest law firm in the world.
Tanenblatt also leads the firm's US Public Policy Practice, leveraging his three decades of experience at the very highest levels of the federal and state governments.
As one of the nation's preeminent public policy thought leaders, he was able to offer a unique … Continue Reading
October 4, 2018
On a recent episode of TravelSafely radio, Bryan Mulligan of Applied Information interviewed retired Marietta Fire Chief Jackie Gibbs to discuss how traffic technology has improved roadway safety and emergency vehicle response time.
Rising through the ranks
Born and raised in Marietta, Georgia, Jackie Gibbs graduated from Southern Tech, now Kennesaw State, with a degree in Fire Science. During his tenure with the Marietta Fire Department, he continued his education and earned a Bachelor's Degree in Industrial Engineering.
As he … Continue Reading
September 6, 2018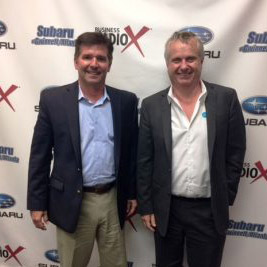 In today's busy cities, improving transportation through innovation and technology is the most effective way to move beyond congestion and create safer roadways. While people generally consider it the government's responsibility, it's a partnership between the public and private sectors that will deliver the best ideas and the most efficient traffic solutions. When we combine our efforts, we'll ultimately save more lives, drive commerce and protect the environment.
The Renew Atlanta Program
Atlanta's North Avenue Smart Corridor, a product of … Continue Reading
July 26, 2018
The future of transportation is something that affects all of us. Sadly, 40,000 people a year are killed on our roads—a number that, over time, we've grown to accept.
Now is the time to leverage innovation, technology and partnership between the private sector and government to offer new methods of keeping us safe. It's how we'll save lives, improve traffic and help the environment. We ultimately need new ways of looking at things and new perspectives. Because the transportation industry … Continue Reading
June 14, 2018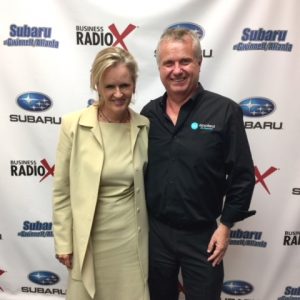 Bryan Mulligan, CEO of Applied Information and host of TravelSafely radio, recently interviewed Atlanta native Lauren Winborne founder of the SteerSmart program. SteerSmart is an educational initiative and non-profit organization centered around protecting vulnerable, newly-licensed, and inexperienced high school and college drivers. Winborne is also a mother to six children, which is how her concern and passion for safe driving was born.
SteerSmart's unique approach
SteerSmart's mission is to help young motorists survive their early years of driving. The program … Continue Reading