August 16, 2018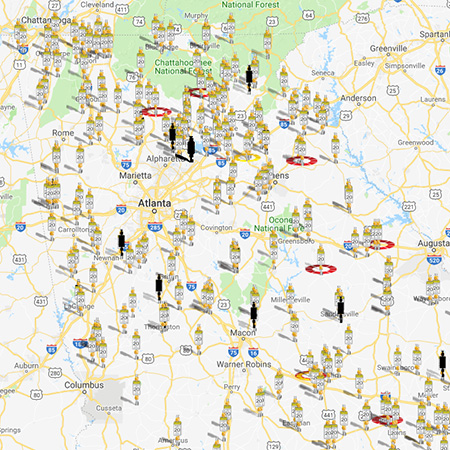 Applied Information and AT&T will make school zones safer and more reliable for school children across the state with smart Internet of Things beacon technology. The Georgia Department of Transportation (GDOT) installs technology from Applied Information to improve road safety in school zones across the state with the company's smart beacon product, powered by AT&T connectivity. Georgia is the first state to deploy Applied Information's Internet of Things technology for school districts statewide.
The unique program connects school zone beacons … Continue Reading
July 12, 2018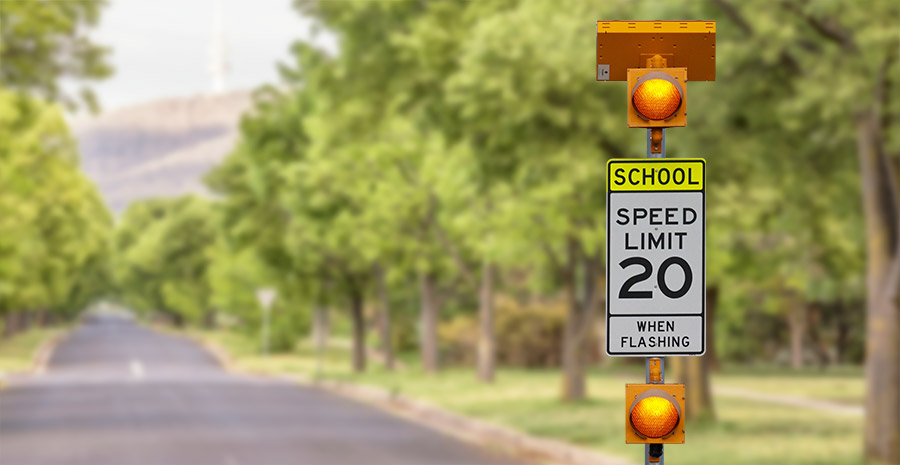 Many schools use school zone flashing beacons to reduce the speed limit during the school start and end times. While all drivers are taught to slow down in school zones, flashing beacons increase driver compliance by drawing attention to their speed and/or the speed limit. These reductions in speed are important given that a person's odds of surviving a vehicle impact fall from 90 percent at 10 mph to just 20 percent at 40 mph.
Municipalities must ensure their school … Continue Reading
June 29, 2018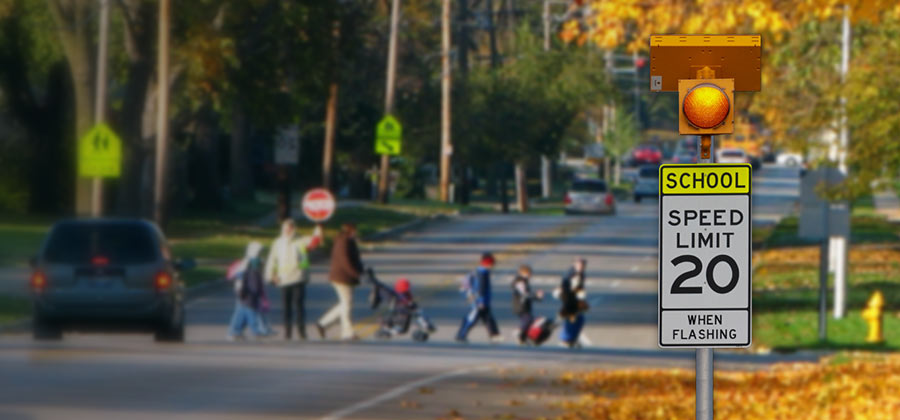 A cloud-connected, school zone flashing beacon system can significantly improve school zone communication and safety, and in turn enhances pedestrian, bicyclist and driver safety. Adding remote access to your school beacon system adds a new level of convenience, accuracy, safety and efficiency to each beacon location, as well as your entire network.
When departments begin their search for upgrading or replacing their school beacon systems, the first questions are often about pricing. How much will it cost to install a … Continue Reading
September 21, 2017
When school is in session, accurate and clear school zone communication is critical in keeping pedestrians, bicyclists, and drivers safe. Technology has advanced school beacon systems to keep accuracy, convenience, and security at the forefront. Here are ten features all modern Flashing School Zone Beacon systems should include:
1. Internal Cell Modem
By including an internal cellular modem, the beacons can maintain constant communication with the central system. Modern cellular modems have self-healing abilities for readjusting for power interruptions, etc. … Continue Reading
August 10, 2017
A core feature of the new TravelSafely app from Applied Information is its ability to integrate with flashing school beacons. In this video, Bryan Mulligan narrates a demonstration of how the app encourages driver awareness in school zones.
TravelSafely™ uses map information to identify variable speed school zones. It also uses a connected vehicle messages to identify if the school zone is active. Says Mulligan, "The map message contains the geometry of the school zone, as well as the speed … Continue Reading
May 19, 2017
Fort Bend, Texas, has installed and deployed 140 new school beacons that use the Glance School Zone Flashing Beacon system on its streets. The cloud- and web-based system provides a cellular modem in each beacon that allows personnel to monitor and update the entire system remotely, making it the most advanced system of its kind.
A suburb of Houston, the Fort Bend Independent School District is the seventh-largest school district in Texas with 75 schools and approximately 74,500 students.
Developed … Continue Reading
February 2, 2017
While school zone beacons are designed for pedestrian and traffic safety, if they're not in proper repair or timed incorrectly, they can deliver the opposite effect. When drivers see the flashing light at inaccurate times they lose trust in the system, begin to ignore the beacons, and stop slowing down.
Over time, drivers become immune to the flashing lights and disregard them altogether. The advantages of a beacon system are far too important to let slip away due to a … Continue Reading
January 12, 2017
As school zone beacon systems have evolved, they have added increasing amounts of technology into what was traditionally a simple set-up. Gone are the days of manual updates to accommodate snow days, holidays or any other changes in the school schedule. Additionally, new school zone beacon systems do not require drive-by viewing to ensure every beacon is working properly.
New technology in school beacons provides simple, on-line scheduling updates that can be made to all locations simultaneously. It also allows … Continue Reading
December 8, 2016
ITS Georgia is a state chapter of ITS America, the nation's largest organization dedicated to advancing the research, development, and deployment of Intelligent Transportation Systems (ITS). Gwinnett County was recently awarded the ITS GA 2016 Innovation for Outside the Box Award for the implementation of the Glance School Zone Flashing Beacon System.
The Outside the Box Award is presented for distinctively creative and unique approach or solution to an ITS challenge. The Gwinnett County Public School system, the largest school … Continue Reading
November 10, 2016
Technology has played an integral part in the advancements that have been made in the transportation industry. While these improvements and efficiencies have brought about progress, they have not necessarily been easy to deliver and maintain.
School beacons are a classic example of technology that requires a labor-intensive installation and complicated software configuration. After installation, school beacons have typically required hands-on, manual updates and on-going battery and equipment testing as well manual changes to accommodate for revised schedules.
With recent … Continue Reading