March 5, 2020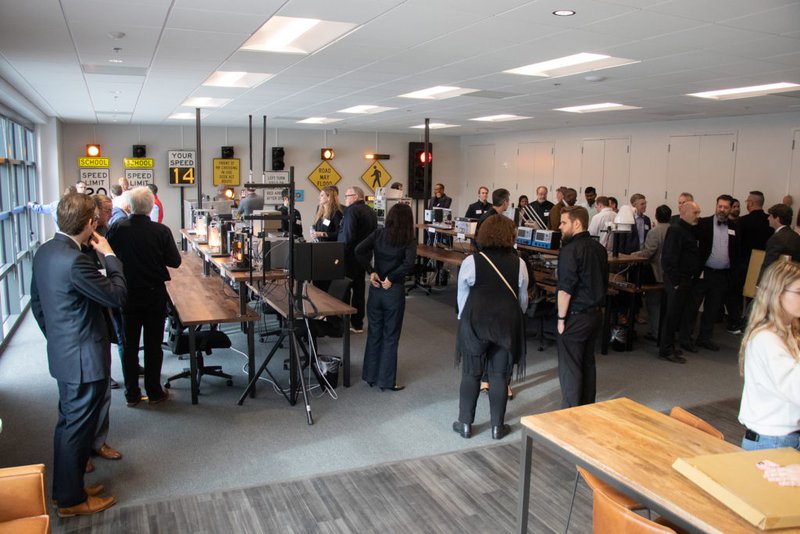 The Infrastructure-Automotive Technology Laboratory (iATL) is the first facility in the world where automakers and transportation infrastructure manufacturers will be able to imagine, create and test technology and applications for connected vehicles to communicate with traffic signals and other smart roadside traffic control equipment.
The 4,400 square foot facility is a private-sector led initiative, powered by Applied Information, where professionals can design, create, and test new developments in traffic infrastructure and the realm of connected vehicle technology.
The tools available … Continue Reading
November 14, 2019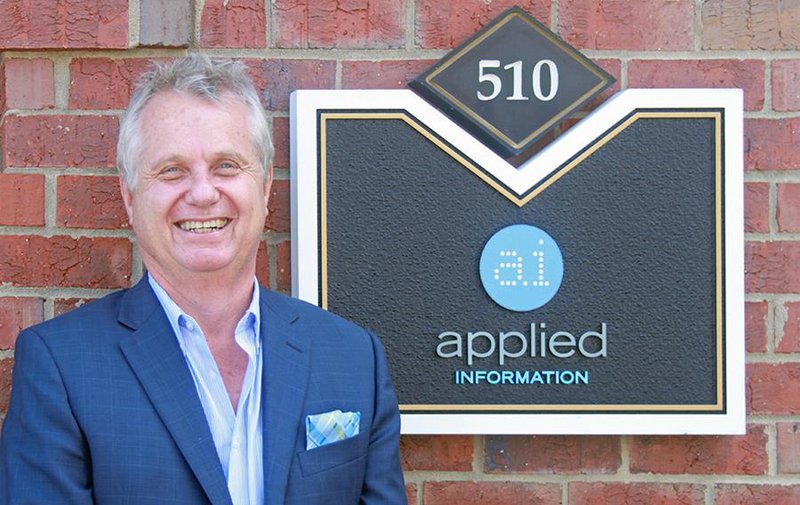 Greetings! 2019 has been quite a year. I feel like I've seen more change over the last ten months than in my previous 23 years in the traffic industry. That may sound extreme, but big things are happening!
C-V2X advances from Ford, the growth of the 5GAA and the announcement of the iATL in Alpharetta have created tremendous momentum in the traffic industry. What's amazing is that 2020 looks to build on where we've been and push the market … Continue Reading
April 18, 2019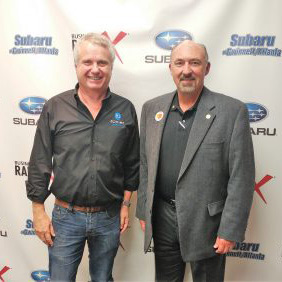 Bryan Mulligan, President of Applied Information, Inc., was recently interviewed by host Mike Strawn on his radio show Case and Point.
During the interview, Mulligan shared his thoughts on the transportation industry and the significant role that technology continues to play in the advancement of safety and efficiency. At Applied Information, Mulligan and his team are successfully leveraging technology to save lives, improve traffic, drive commerce and improve the environment.
Connectivity changes everything
The idea that "when everything is … Continue Reading
November 8, 2018
The Intelligent Transportation Society of California recently held its 24th Annual Conference and Exhibition in Anaheim. At the event, organizations from around the world gathered to connect with the ITS community, discuss current trends in the industry and share ideas.
As a part of the conference, John Thai organized a vehicle-to-infrastructure (V2I) demo that was designed to showcase the latest in connected vehicle (CV) technology.
Thai's specific goal with the showcase was to demonstrate how different technologies, from different vendors, … Continue Reading
July 19, 2018
The core of Applied Information is transportation technology. In 2018, we'll be rolling out four new product lines that take connection and information to new levels. Here's what is on the horizon:
Pedestrian Crossing Safety System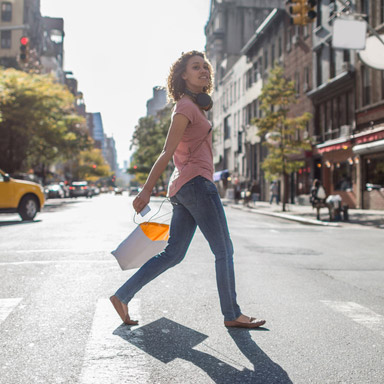 Safety for pedestrians and cyclists is an important issue for cities. Last year saw yet another increase in road deaths and nearly 6,000 pedestrians lost their lives. This increase is unacceptable, so we've developed our new Pedestrian Crossing Safety System to counteract it. The … Continue Reading
October 13, 2017
Applied Information today announced that its TravelSafely™ Smartphone app has been selected as winner of the Social Impact Award from Mobile Breakthrough, an independent organization that recognizes the top companies, technologies and products in the global wireless and mobile market today.
"The concept behind the TravelSafely app is to create a community of drivers, cyclists and pedestrians united by technology to create a safer, more efficient and enjoyable travel experience," said Bryan Mulligan, President of Applied Information. "Once motorists, … Continue Reading
September 28, 2017
Most Americans would welcome any way to reduce their time in traffic, with the average U.S. work commute at 25.4 minutes, according to the U.S. Census Bureau. Now comes a tech tool that will do just that while making drivers safer.
Applied Information is developing the Glance TravelSafely™ smartphone app that allows two devices people use every day, smartphones and traffic lights, to talk to each other. With increased communication yielding greater knowledge and smoother connections, the tool will help … Continue Reading
September 14, 2017
Smart City technology developed by Applied Information was deployed today by the City of Atlanta connecting traffic signals, emergency vehicles and school zone safety flashers to the Internet of Things as part of the Renew Atlanta infrastructure improvement program.
The Applied Information technology includes the Glance TravelSafely™ smartphone app which will connect drivers, cyclists and pedestrians to the infrastructure and each other to improve safety and mobility in the covered corridors.
"Through the everyday use of smartphones and other wireless … Continue Reading
July 20, 2017
Applied Information has given the Glance Smart City Supervisory System a new responsive interface suitable for smartphone and tablet web browsers. This makes it easy to manage traffic infrastructure on the go.
Many integrated traffic systems still require transportation management personnel to access workstations at the office and in person. Since its launch, Glance has allowed users to manage traffic from any computer through a secure browser-based web app. Lately, many traffic managers, service technicians, and traffic engineers have been … Continue Reading
June 20, 2017
Smart City technology makes beacons part of the Internet of Things for more efficient operation
Fort Bend County, Texas, has installed 140 new flashing school zone beacons using Smart City technology developed by Applied Information, Inc.
The new beacons are now part of the Internet of Things (IoT) which provides a wireless connection to each flasher that enables traffic engineers to monitor and update the entire system remotely, making it the most advanced system of its kind.
A suburb of … Continue Reading
Next »