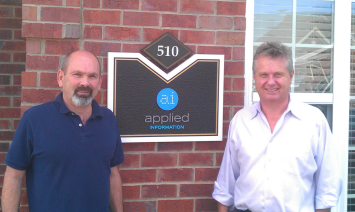 Applied Information is pleased to announce the launch of its Transportation Business Unit, led by our regional Vice President, Kleinjan Deetlefs.
'Our Glance cloud integration platform and associated field devices are a perfect match for many applications in this market', says Bryan Mulligan, President of Applied Information, 'we look forward to substantial growth and success in this area for years to come'.
 The initial applications for Applied Information technology is in the following areas:
Performance measurement and monitoring of freeways and arterials – Is your traffic system moving the traffic properly?
Health and status reporting of ITS and traffic equipment – Is your traffic equipment reliable, and do you know when it is not working?
Monitoring and management of your battery back-up systems – Will your battery back-up work when it needs to?
School zone flashers – Are your school zone beacons working, and operating when they are supposed to?
Data collection, backhaul and storage – Can you manage your data and get the information you need?
Find out more about how we do it from our Resource page
Give us a call to discuss these or any other related application !
Kleinjan – 949.500.3768
Bryan – 678.429.0379