August 24, 2017
The Glance TravelSafely™ smartphone app features a pedestrian proximity alert to provide an extra measure of safety between drivers and passersby. Applied Information President Bryan Mulligan explains, "Connected vehicle applications run on smartphones." When two connected smartphones are in close proximity, both users receive an audio warning indicating dangerous proximity.
"BSM and PSM messages are exchanged between the motorist and the pedestrian and cause warnings to be issued in the event of a risk of collision," says Mulligan. In the … Continue Reading
August 17, 2017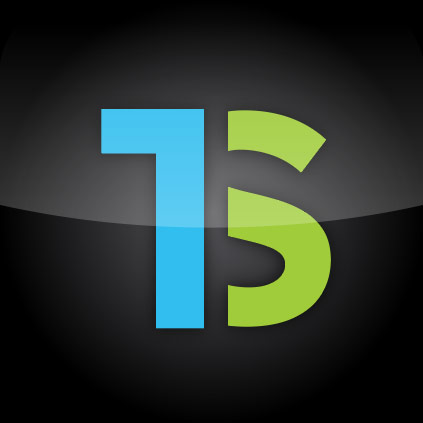 City to Connect First Responders, School Beacons, Driver Feedback Signs, Vehicles, Pedestrians, School and Traffic Signals
The City of Marietta is pleased to announce it is entering the testing phase to deploy the new "Smart City" Marietta TravelSafely app that will soon be available on Apple and Android devices.
The Marietta TravelSafely app is designed to save lives by reducing first responder response time and making drivers, cyclists and pedestrians more visible to each other and improving traffic flow. Marietta … Continue Reading
August 10, 2017
A core feature of the new TravelSafely app from Applied Information is its ability to integrate with flashing school beacons. In this video, Bryan Mulligan narrates a demonstration of how the app encourages driver awareness in school zones.
TravelSafely™ uses map information to identify variable speed school zones. It also uses a connected vehicle messages to identify if the school zone is active. Says Mulligan, "The map message contains the geometry of the school zone, as well as the speed … Continue Reading
August 3, 2017
When power is lost at an intersection, traffic signals go offline and these interruptions create dangerous traffic conditions. Traffic managers often have no idea there's a problem until a motorist calls to report the outage. This leads to late or inefficient allocation of personnel and equipment. Additionally, traffic managers struggle to accumulate the data to justify an investment in battery backups and other infrastructure. New technology has been developed to help traffic managers track outages in up-to-the-minute detail. This technology … Continue Reading
July 31, 2017
CBS46 presents TravelSafely Pedestrian and Cyclists Safety on 28th July 2017.
Extract from CBS46 news article:
ATLANTA (CBS46) –
CBS46 is showing you new technology that could save your life as you walk and bike throughout the city.
Bicycles and pedestrians make up just over 10 percent of all fatalities in Georgia. Now a new smartphone app can alert those considered the most vulnerable on our roads.
Most drivers at one point or another have seen a cyclist on the … Continue Reading
July 27, 2017
A key feature of the new TravelSafely app is its ability to integrate with traffic signals. In this new video, Bryan Mulligan demonstrations the Glance TravelSafely™ signal alert engineering demo capabilities and shows how it offers additional driver awareness at traffic signals.
"Inside the car, the driver is informed about the status of the intersection as well as the countdown" to the green light, Mulligan explains. Upcoming lanes are color-coded to match the traffic signal, and a timer shows the … Continue Reading
July 20, 2017
Applied Information has given the Glance Smart City Supervisory System a new responsive interface suitable for smartphone and tablet web browsers. This makes it easy to manage traffic infrastructure on the go.
Many integrated traffic systems still require transportation management personnel to access workstations at the office and in person. Since its launch, Glance has allowed users to manage traffic from any computer through a secure browser-based web app. Lately, many traffic managers, service technicians, and traffic engineers have been … Continue Reading
June 22, 2017
Applied Information is pleased to announce the development of our new connected vehicle smartphone application – Glance TravelSafely™. The app leverages cutting-edge technology to make the promise of connected vehicle systems a reality, and keep each other safer on the roads.
The future of connected vehicles is in your hands
TravelSafely brings accurate and up-to-the-second connected-vehicle communication to motorists, cyclists, and pedestrians through an app on their smartphones. The application leverages connections with Applied Information's Glance Smart City Supervisory System™, … Continue Reading
June 20, 2017
Smart City technology makes beacons part of the Internet of Things for more efficient operation
Fort Bend County, Texas, has installed 140 new flashing school zone beacons using Smart City technology developed by Applied Information, Inc.
The new beacons are now part of the Internet of Things (IoT) which provides a wireless connection to each flasher that enables traffic engineers to monitor and update the entire system remotely, making it the most advanced system of its kind.
A suburb of … Continue Reading
May 18, 2017
11Alive's Jerry Carnes takes a drive with Bryan Mulligan to see how driverless vehicles operate along I-75.
Extract from the article below: Driverless cars may seem like an idea straight out of The Jetsons, but the vehicle traveling right next to you could be an autonomous vehicle. In fact, Atlanta's North Avenue will soon be on the cutting edge of the technology that will allow you to take a ride in one of the many rolling computers on the road … Continue Reading
May 11, 2017
Glance TravelSafely™ is an smartphone application currently under development by Applied Information. The app is using cutting-edge technology to make the promise of connected vehicle systems a reality, and keep each other safer on the roads.
A key feature of the application is increasing safety for cyclists. TravelSafely provides audio alerts which make user's aware of one another's presence by providing collision warnings 10 seconds in advance of the nearby interface. The warning enhances awareness which allows drivers, cyclists, and … Continue Reading
April 6, 2017
The partnership between AT&T and Applied Information is creating "smarter cities" by providing wireless connectivity and end-to-end solutions that cover all aspects of the physical, technical, and network of its systems.
Applied Information's cloud and web-based Glance School Zone Flashing Beacon systems give city and county officials a simple, easy-to-use interface that provides remote monitoring and control of the school beacon systems in their communities. Likewise, the partnership allows for full-spectrum communication for Applied Information's traffic preemption systems.
The partnership … Continue Reading
March 30, 2017
Even the most advanced traffic monitoring systems have occasional failures. Often, the fix is a simple re-set, but the critical question is: How quickly can your system communicate the specific problem?
Will you need to send a technician on site to the traffic cabinet to determine the problem? Will he or she have the correct tools and skills to make the repair when they get there? New technology is allowing systems to identify the source of the problem immediately. Best … Continue Reading
March 16, 2017
CBS 46 Traffic Solutions reporter, Vince Sims recently interviewed Bryan Mulligan, President of Applied Information, for a story about driverless car technology in Atlanta. Said Sims "I'll be honest, at first I was skeptical, but seeing it first hand and learning the science behind it was interesting." During the interview Mulligan and Sims took a drive around Atlanta in a Tesla to demonstrate the technology. Click here to view the story on CBS 46
March 9, 2017
Traffic monitoring and preemption systems can contribute substantially to the safety and efficiency of a community and recent innovations have dramatically increased the intelligence of traffic cabinet system. These systems are becoming increasingly more valuable as they get smarter.
A typical system might only monitor the traffic controller while newer, intelligent traffic control systems can monitor both the hardware and software components related to the entire cabinet. Here are seven traffic cabinet systems metrics that can now be remotely monitored:… Continue Reading
« Back
Next »