July 20, 2017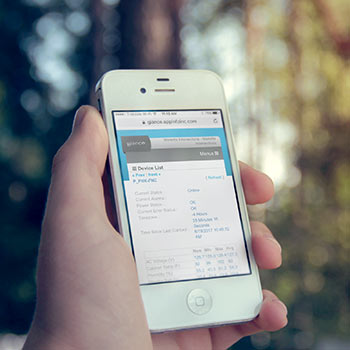 Applied Information has given the Glance Smart City Supervisory System a new responsive interface suitable for smartphone and tablet web browsers. This makes it easy to manage traffic infrastructure on the go.
Many integrated traffic systems still require transportation management personnel to access workstations at the office and in person. Since its launch, Glance has allowed users to manage traffic from any computer through a secure browser-based web app. Lately, many traffic managers, service technicians, and traffic engineers have been … Continue Reading
June 20, 2017
Smart City technology makes beacons part of the Internet of Things for more efficient operation
Fort Bend County, Texas, has installed 140 new flashing school zone beacons using Smart City technology developed by Applied Information, Inc.
The new beacons are now part of the Internet of Things (IoT) which provides a wireless connection to each flasher that enables traffic engineers to monitor and update the entire system remotely, making it the most advanced system of its kind.
A suburb of … Continue Reading
May 18, 2017
11Alive's Jerry Carnes takes a drive with Bryan Mulligan to see how driverless vehicles operate along I-75.
Extract from the article below: Driverless cars may seem like an idea straight out of The Jetsons, but the vehicle traveling right next to you could be an autonomous vehicle. In fact, Atlanta's North Avenue will soon be on the cutting edge of the technology that will allow you to take a ride in one of the many rolling computers on the road … Continue Reading
April 6, 2017
The partnership between AT&T and Applied Information is creating "smarter cities" by providing wireless connectivity and end-to-end solutions that cover all aspects of the physical, technical, and network of its systems.
Applied Information's cloud and web-based Glance School Zone Flashing Beacon systems give city and county officials a simple, easy-to-use interface that provides remote monitoring and control of the school beacon systems in their communities. Likewise, the partnership allows for full-spectrum communication for Applied Information's traffic preemption systems.
The partnership … Continue Reading
March 16, 2017
CBS 46 Traffic Solutions reporter, Vince Sims recently interviewed Bryan Mulligan, President of Applied Information, for a story about driverless car technology in Atlanta. Said Sims "I'll be honest, at first I was skeptical, but seeing it first hand and learning the science behind it was interesting." During the interview Mulligan and Sims took a drive around Atlanta in a Tesla to demonstrate the technology. Click here to view the story on CBS 46
March 2, 2017
On June 20, 2015, a Saturday, a power failure was detected at an intersection within the City of Sandy Springs. Immediately a text message and email was sent to the Sandy Springs traffic engineers alerting them about the power failure. A second alert message was sent out to confirm that the battery back up system (BBS) was operating correctly and that the intersection was now running on the BBS power. This provided the traffic engineers with the knowledge that the … Continue Reading
December 8, 2016
ITS Georgia is a state chapter of ITS America, the nation's largest organization dedicated to advancing the research, development, and deployment of Intelligent Transportation Systems (ITS). Gwinnett County was recently awarded the ITS GA 2016 Innovation for Outside the Box Award for the implementation of the Glance School Zone Flashing Beacon System.
The Outside the Box Award is presented for distinctively creative and unique approach or solution to an ITS challenge. The Gwinnett County Public School system, the largest school … Continue Reading
August 17, 2016
Applied Information, with our south east channel partner Temple, Inc., were selected to provide 270 school beacons to upgrade Gwinnett County, GA to the latest connected technology.  The procurement process took longer than Gwinnett had hoped, and the instruction to proceed was received on June 30, 2016.
Applied information and Temple had the inventory on hand to deliver quickly, and so it was still possible to meet the … Continue Reading
August 10, 2016
An engineering perspective after thousands of miles on Tesla's Autopilot
In the software business there is an expression "eating your own dog food" where a company uses technology internally, to test it out, before releasing the technology to the customer. In support of this idea, Applied Information acquired the latest Tesla 90D motor vehicle to be able to test and demonstrate electric vehicle, autonomous vehicle and connected vehicle technology.
November 5, 2015
Applied Information has been busy with a number of deployments of the new, next generation Glance Preemption and Priority System. These technologies have made connected vehicles a reality in the Transit Priority and Emergency Vehicle Preemption applications. Live Video Demonstration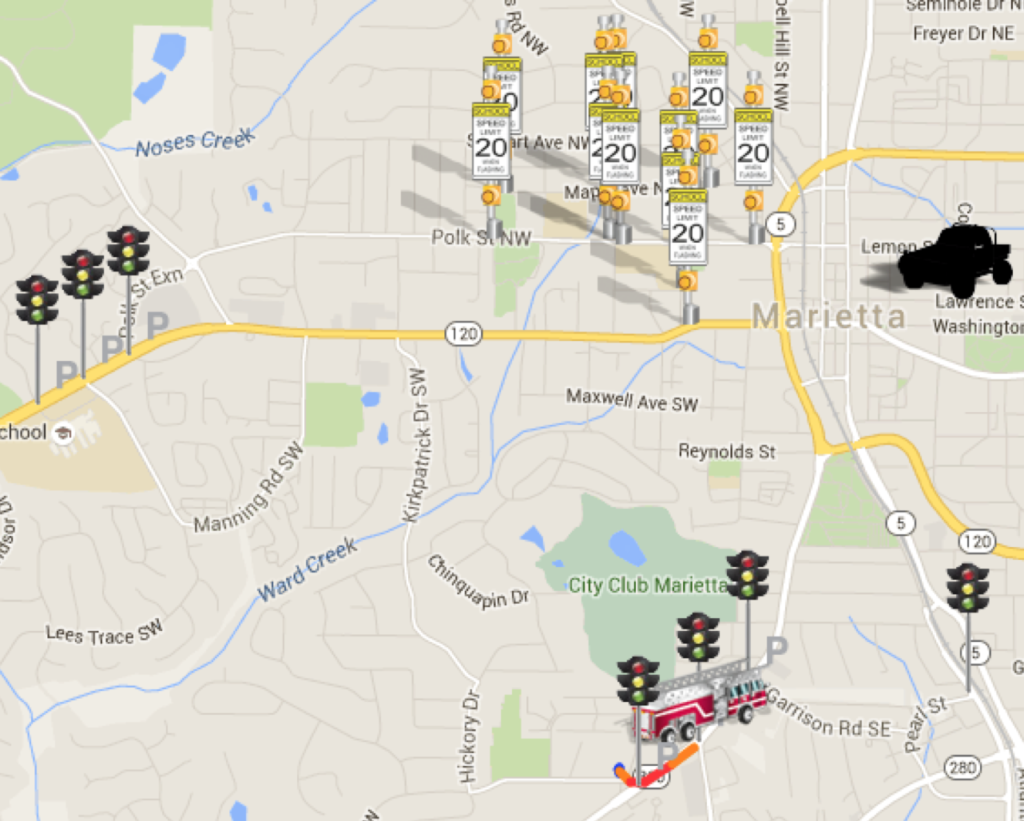 The system seamlessly combines cell, short-range radio transmission, and enhanced GPS technology into one, easy to use package. However, seeing is believing…. so click on the link to see a dash-cam video footage of a vehicle navigating an arterial roadway. … Continue Reading
Next »